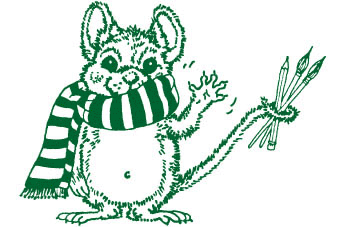 Home

© Copyright 2011
v.11.1.11
Estate for Linda K. Powell
Manitou Springs, CO 80829
www.kassj.com/lkpowell/

Linda K. Powell, Linda K Powell, LKPowell and LKP are trademarks of the Linda K. Powell Gallery and Estate. All art (and photos) on this website is copyright Linda K. Powell (unless stated otherwise) and may not be used without the express written consent of the Estate and its attorney.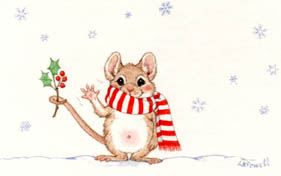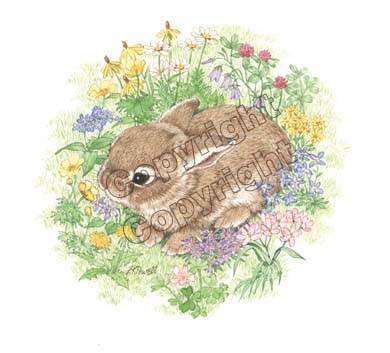 The information contained on these web pages was written and designed by Kass Johns with the permission of the Estate of Linda K Powell. Kass is the auther of her official biography as well as the original manager for the Linda K. Powell Gallery. Kass had been a fan of Linda's since the age of 12 and then went on to become her "legacy protector" when she, herself worked at Current as a designer and also created the Art Vault used by Current to protect and repurpose the original art used for all of their products. She became a friend of Linda's through a mutual best friend (and fellow designer), Sandy Laxson.

For further information email
Kass at: lkp at kassj dot com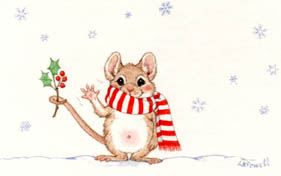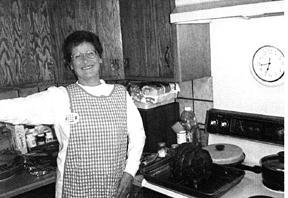 More about Linda...
When Linda was a child, growing up in Los Angeles, she always loved animals and loved to draw. She began to draw for her fellow students while she was still in elementary school. She would sell her drawings of their pets at school festivals to her fellow students. Eventually, she went to college at the prestigious Art Center College of Design in Los Angeles. While she was a student, she was recruited by Orin Loo, from LooArt in Colorado Springs. Mr Loo was the owner of LooArt Press, which later became known as Current, Inc. Current is a large catalog retailer of greeting cards and other social expression products. Linda freelanced from school for LooArt while she was still a student. Upon graduation in 1968, she moved to Colorado Springs to work full time for LooArt.
In the early 70s, her now famous "cute critters" art style began to appear on her works. It was a resounding hit with Current customers. Their sales grew as did Linda's fame. Eventually, she became the Art Director at the growing card company. She left Current after eight years to begin her own business and license her own art to other clients. Her fame as a wildlife illustrator had secured her many eager clients.
This is when she began illustrating for American Greetings. eventually, she had her own line of products with them... "Cloverleaf Lane™" including figurines and other porcelain pieces. She later did collectable plates for their "Lasting Memories™" line.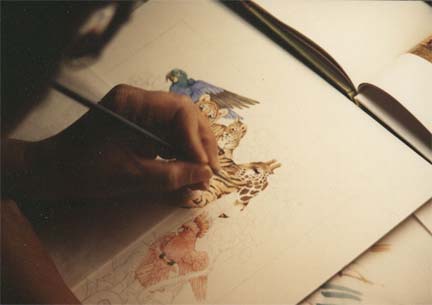 Additionally, she has done collectable plate designs for The Calhoun Collector's Society. Her Royal Cornwall collection of "Baby Animals of the World" are both charming and stunning in their detail. Figurines were also produced of these same plate designs.
She also contracted with The National Wildlife Federation and is widely recognized by former subscribers for her illsutrations in their Ranger Rick magazine. She loved teaching people about animals and especially recognized that educating children to love and respect animals as she did would only benefit the animals themselves.
She also was a benefactress to The American Humane Society and other animals organizations in creating limited-run prints and/or products for them to sell as fundraisers. She illustrated a set of USPS stamps for Ducks Unlimited. In addition to these stamps, she created a line of butterflies and animals for sets of collectable stamps and postcards from Unicover Corporation. The art for Unicover was one of the extremely rare times that her original illustrations were actually sold to the client. They now have those pieces for sale online.
Linda also illustrated several (now out-of-print) books. An American Bestiary (1975) by Jack Shaeffer had each chapter start page illustrated by Linda. The originals, in graphite, for that book are for sale in the gallery. She also illustrated a Little Golden Book, The Rabbit is Next (1978), about a little girl and her rabbit's visit to a veterenarian's office. The little girl in the book looks eerily like Linda's own self-portrait painting of the herself at that same age.
She also produced the illustrations for a series of three books from publisher, GP Putnam's Sons: Biography of a Desert Bighorn (1975) and Biography of a Kangaroo Rat (1977), both by Barbara Steiner, then Biography of a Kangaroo (1976) by Eleanor Coerr.
In 1997, Scat! Scat! by Sally Francis was re-released with illustrations by Linda K Powell. This is a children's book from Cricket about a small white cat wandering from house to house until a little girl adopts the cat for her own.
Linda's art became of increasing interest to needlework company Dimensions/Sunset. They became a client and created needlework kits of her art for their various product lines. Many of these kits and completed works can be found on eBay today. Many of the original art pieces for these designs are for sale in this gallery--they hung framed in her own home.
Linda had been honored during the 1970s with one-woman shows in California and Colorado and was represented in galleries in California, Colorado, Texas and Wyoming. She eventually decided to take her work off the public market. Linda had around twenty of her originals made into limited edition prints for use as gifts to her many friends, a few were also sold.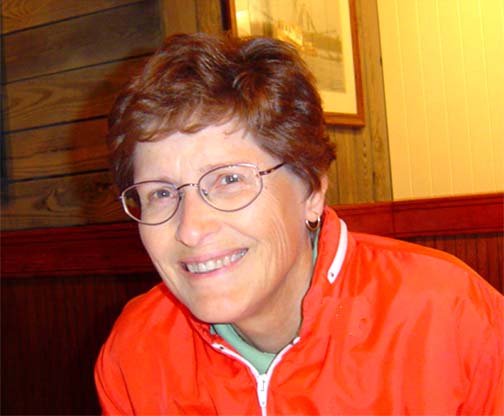 Linda continued to live in the Pikes Peak Region after she left Current, loving the mountain air and 300-plus days of sunshine each year. She designed her dream home in Manitou Springs, Colorado (just west of Colorado Springs), where she lived and worked from her home studio. She painted at her drawing board in that house at the base of Pikes Peak -- so close, it completely filled her front picture windows with just a narrow band of sky at the top edge. The neighborhood in which she lived is teeming with wildlife including mule deer, racoons, squirrels, cottontail rabbit, mice, fox, coyote an occasional black bear or mountain lion (aka cougar, catamount, puma) and other various native wildlife.
She hiked the Intemann Trail beside Intemann Creek (across the street from her home) each day to walk her dog. She loved all animals and had many different species of pets over the years, including dogs, cats, mice (her beloved mouse, Suzy CreamCheese, was the subject of many of her paintings), and rabbits. And if anyone wandered into her yard, she'd adopt them also, including snakes, lizards and salamanders -- yes, she'd feed and create protected homes for the snakes!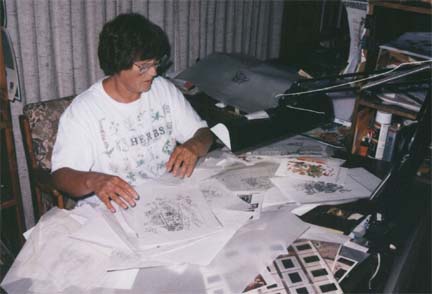 She was dedicated to her realistic portrayal of every animal and plant in her paintings. Her reference library was well over 1,000 hardback books and she had photo-filled binders packed with different angles and varieties of most of her favorite subjects. She had one 3-ring binder of photos just of snow on pine boughs! Upon her passing, her reference library was categorized and labeled for donation to the world-famous, Cheyenne Mountain Zoo a few short miles from her home. They accepted it as a legacy library in Linda's name for their education efforts with school children of the Pikes Peak Region. Eventually, they hope to house it someday in a new Discovery and Education Center building as part of their Master Plan.
Linda loved to cook for family and friends and was known to cook "the best fried chicken." While at Current, she illustrated several cooking related products, including cookbooks, placemats, recipe calendars and notecards. The fruits and vegetables she illustrated for these products were beautiful. She loved to garden, even though it meant fencing off her garden from maurading deer and rabbits!
Linda was survived by one brother and one sister. Her mom relocated from Southern California to Manitou Springs shortly after the Gallery opened. Her dad preceeded her in death and her brother, Bobby, passed away in May of 2005. Her sister, Carol, passed away within four years of Linda's own passing. At this writing (November 2011), her mother is her only surviving immediate family member. Linda's mom lost all three of her children within a four year period. Linda's brother-in-law, Andy, continues to be a big part of Linda's mom's life. Linda has one niece and one nephew (her brother's children). She nevered married, nor had children of her own. She was a successful and savvy business woman whose artwork was sought by clients around the world. She had letters of inquiry from many magazines and companies desiring to use her illustrations in their products. Not everyone could meet her high standards for her work to be reproduced. All of the original framed pieces that hung in the gallery were actually hanging in her own home, among her own personal favorites.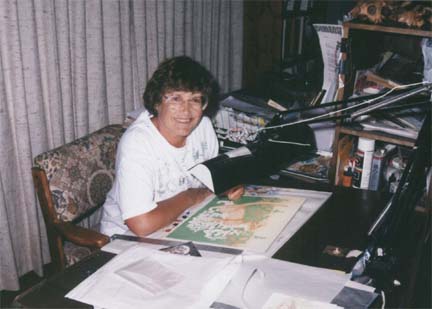 Her passing in September 2004, naturally, created a huge hole in the life of her family and many friends and fellow artists. The employees and present owners of Current recognized her passing company-wide as a legend in their own company's history. Her work continues to be loved by the public and many who visited the gallery remarked about how her designs made a lasting memory in their past.
With so many requests, her family decided to make the remaining originals and limited edition prints from her Estate available to her many fans and friends. They insisted that the gallery should be located here in her chosen home of Manitou Springs, Colorado. The Linda K. Powell Gallery was owned by her Estate and managed by her sister. The Estate survives Linda and her copyright is still enforced by her attorney who was also a close friend.
The world has lost a brilliant illustrator and wildlife everywhere have lost a dedicated defender.